We believe our lives are enriched through a deeper relationship with our outdoor environment and through deeper relationships with each other.
That's why we've made updates to our Property Care plans and are moving full-steam ahead with our environmentally-friendly initiatives.
A few years ago, we launched our electric equipment initiative. Solar panels were installed on one of our trucks, and the energy from the sun was used to power lithium-ion batteries. These batteries were used to charge the electric equipment.
The electric equipment initiative is moving full-steam ahead!
When we first launched the initiative, we surveyed our customers to gauge their response — and we received a big, collective (green) thumbs up!
Since then, our solar-powered equipment has reduced noise pollution and helped us reduce our carbon footprint. The response from our community has been overwhelmingly positive.
We now plan to add three more trucks with solar panels and eliminate all gas-powered equipment by 2024 — reducing our reliance on fossil fuels while creating and maintaining beautiful landscapes.
While the solar truck is not without its challenges (we're working through a few kinks), we're confident we'll achieve our goal.
People have also been curious about how solar panels work to power our equipment.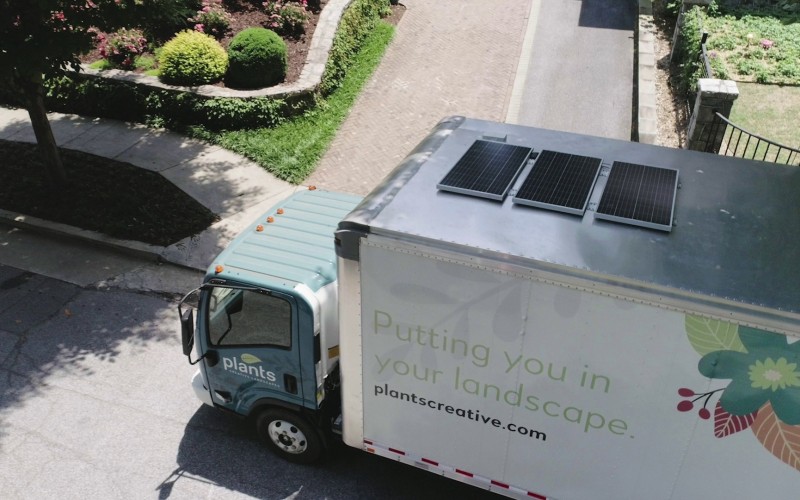 How do you charge the batteries?
Once our trucks have been outfitted with their own set of solar panels, we install charging stations inside each one. The system we use is a smart system — when there isn't enough solar power available, it automatically switches over to a lithium-ion battery.
When it's time to cut your grass, do some trimming or do other yard work, the batteries will all be charged and ready to go! Extra batteries will be on board, so if one runs out of power, a quick swap is all that's needed.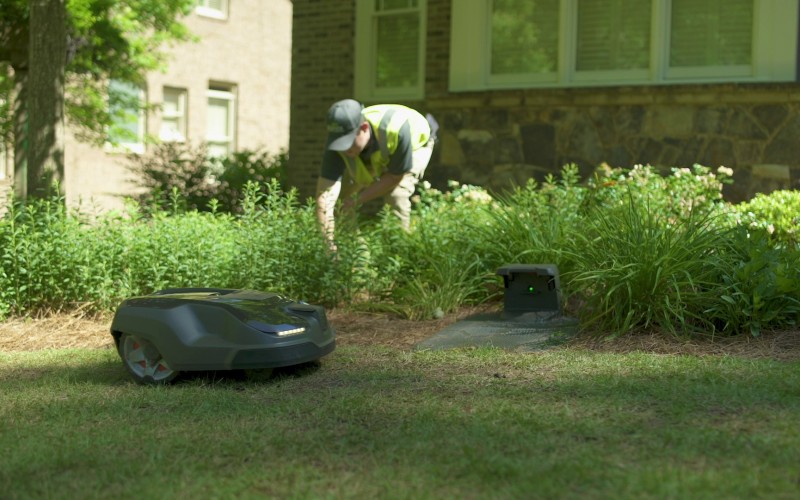 What kind of equipment do you use?
As official Husqvarna dealers, we use and rely on Husqvarna electric equipment (and Automowers) with confidence!
They use industry-leading lithium-ion battery technology, which means you get the power of gas-powered tools with longer run times. So there's no compromise on the performance of the equipment.
All the tools are interchangeable, so our team members can just grab a tool and a charged battery, and they're ready to go!
It's also a company that cares about its own carbon footprint and has used technology to reduce its own reliance on fossil fuels as well as reduce emissions.
We'll also be expanding on our "Billy" Husqvarna Automower program (see all the benefits of having an Automower here) and encouraging our customers to upgrade to a Hydrate Smart Irrigation system.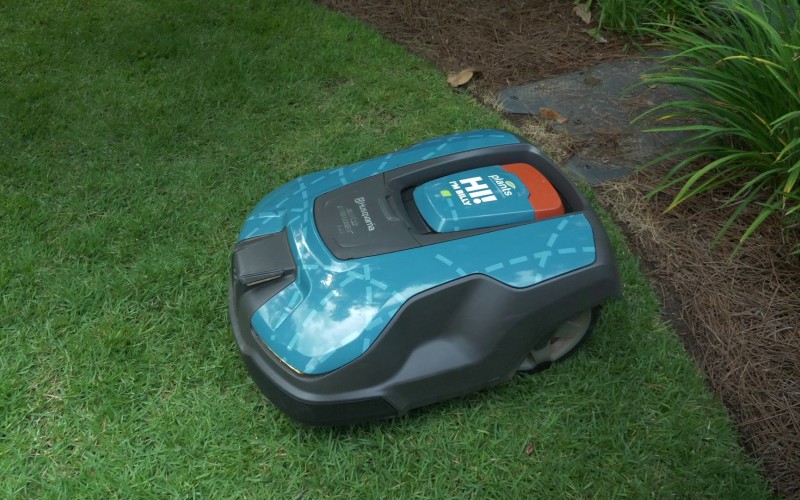 We also have exciting changes to our Property Care packages!
I love the smell of fresh-cut grass and seeing great landscape designs come to life in the spring — but what I love most is connecting with people and helping them enjoy the time they spend outdoors.
Often the people we work with come to us as customers but end up as friends.
During a recent retreat, we decided, as a company, that we wanted to focus our attention on strengthening those bonds even further.
So we've eliminated some of our maintenance plans and will only offer two:
A 26-visit (bi-weekly) plan that comes standard with "Billy," one of our Husqvarna Automowers.
A 52-visit (weekly) plan that has the option of an Automower.
Your assigned crew leader will visit every week (or every other week) at the same time, so you'll really get to know each other and understand how best to care for your property.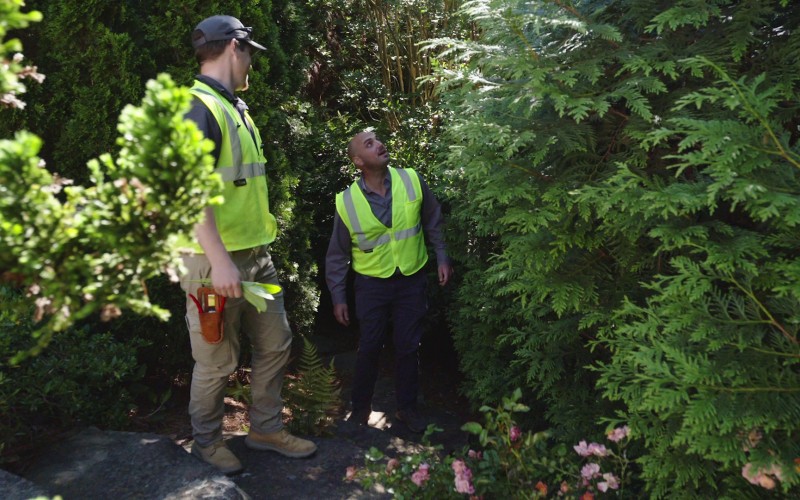 Want to hear more?
If you're already signed up for one of the updated plans, nothing will change.
But if you're signed up under one of our other plans — or you're thinking of joining the Plants Creative Landscapes "family" — we'd love to chat with you to find which of the new plans is right for you.