Choose a better way to water.
Hydrate helps you keep your yard beautiful without ever worrying about watering or tinkering with your irrigation system.
Get Started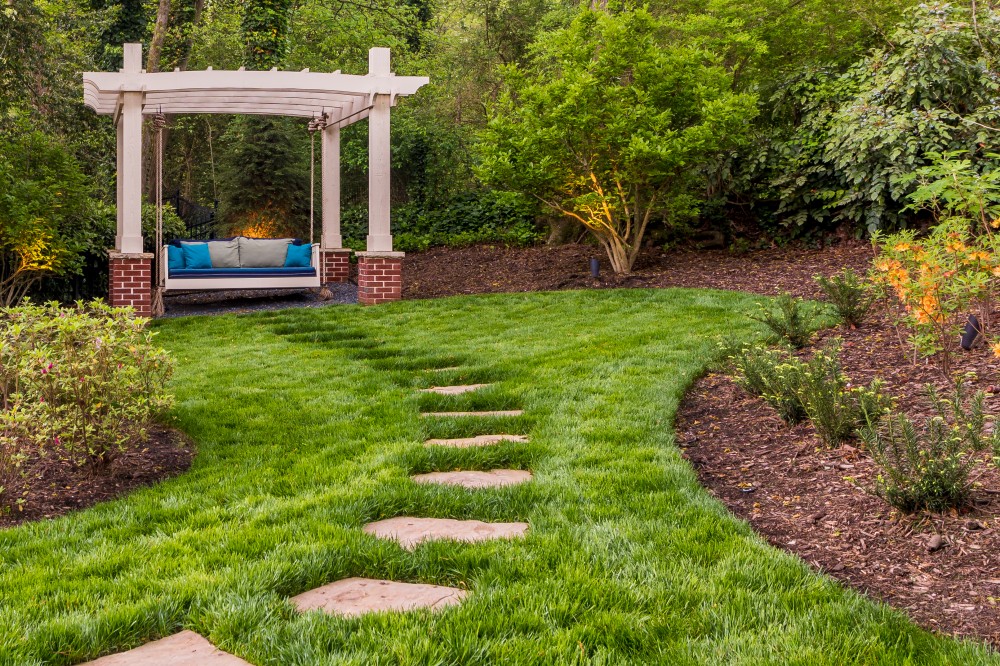 Enjoy a lush yard.
Too much or too little water can harm your landscape. Weathermatic smart controllers know exactly how much water each area of your yard needs to stay healthy.
Plus, water optimization technology and 24/7 leak detection ensure not a single drop of water is wasted — saving you up to 38%*.
Don't think about your irrigation system ever again!
When paired with either of our service plans, your smart irrigation system will always run smoothly — allowing you to sit back and enjoy your beautiful gardens or yard.
And if you choose our Genius Service, we'll even monitor your system in real-time, providing you with monthly water-saving reports and identifying any issues as they arise.
Avoid costly repairs.
Irrigation systems require constant upkeep. Hydrate's service plans include repairs and preventive maintenance such as sprinkler replacements, and line and valve repairs — saving you hundreds of dollars.
"We have always taken care of our yard maintenance but some health challenges have begun to make that difficult... Everyone who has worked in our yard has been very polite and quite competent."

Valerie Martin
Two plans to save you water, time and money.
Both Hydrate plans include system optimization, regular maintenance and repairs. It's that simple!
Services

Smart Saver

Genius

Weathermatic SmartLink Controller

Spring & mid-season system audits

Spray nozzle & filter replacements

Included, as needed.
Included, as needed.

Winter system shutdown

Repairs:
-Sprinkler adjustments
- Sprinkler repair and replacement
- Main line leak/break repair
- Lateral line leak/break repair
- Weeping valve repair

24/7 Monitoring

Water Savings

Up to 25%
Up to 38%
38% savings when paired with a SmartLink controller and a properly designed and installed irrigation system.
Ready to make the switch?
1. Choose the right Hydrate plan.
Smart Saver lets you use your existing smart controller. Genius includes a Weathermatic SmartLink controller for maximum savings.
2. Schedule your installation.
We'll come to your home at your convenience to get you set up.
3. Keep your landscape healthy… with less water!
Enjoy optimized water use, lower water bills and a healthier landscape!
Ready for a better way to water?
Fill out the form below or call 404.882.2655 to speak with one of our Hydrate professionals.