For many of us, the idea of designing and building a new landscape sounds daunting... and expensive.
And while full-scale, custom designs can be expensive, there are still plenty of ways to enhance your landscape on a budget.
Here are our favorite landscape enhancements, each of which you can make for under $15,000!
1. Cook out in the fresh air with an outdoor kitchen.
Today's outdoor kitchens can offer you all the comforts of your indoor kitchen, right in your backyard.
Looking to entertain friends and family or simply reimagine pizza night? Upgrade your outdoor kitchen with a new grill, an outdoor sink, pizza oven and enough counter space to prep like a professional.
Outdoor kitchens can be surprisingly budget-friendly. Curious? Ask us about our outdoor kitchen packages!
2. Cozy up by the fire with a firepit.
There's nothing quite like a warm fire to gather around with family and friends. Whether it's wood or gas, add a flickering focal point to your backyard!
These affordable enhancements are the keys to a whole bunch of fun activities, like roasting marshmallows, savoring hot or cold drinks and just enjoying each other's company.
Wood-burning firepits are a popular and affordable option, but for a bit more ease-of-use, you can also get a natural gas or propane firepit complete with a gas line if you'd rather not build a fire every time. We outline the pros and cons of each type here.
3. Add a little water with a pond or water feature.
Water is soothing — the sight and sound of it calms us and helps us to decompress.
Bring a little serenity to your backyard this year with a water fountain or pond complete with waterfall. Both can drown out the sounds of nearby traffic and are great for attracting beautiful wildlife and pollinators!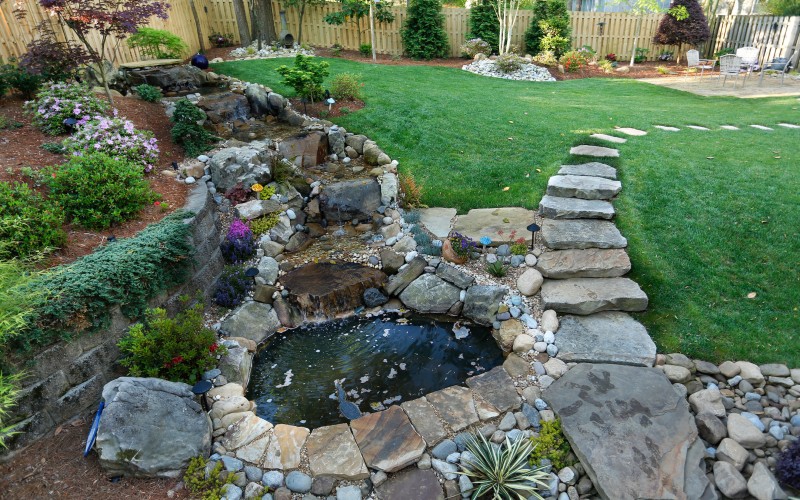 4. Elevate your space with a pergola or arbor.
Whether it's to offer shade on those hot summer days or just to add a bit more shape to your space, pergolas and arbors do the trick. These open-air wooden structures add class and elevate landscapes.
If you don't need coverage but you're looking to add a little beauty around your home, an arbor is an elegant touch for pathways and gardens and is a great way to give larger landscapes "sections."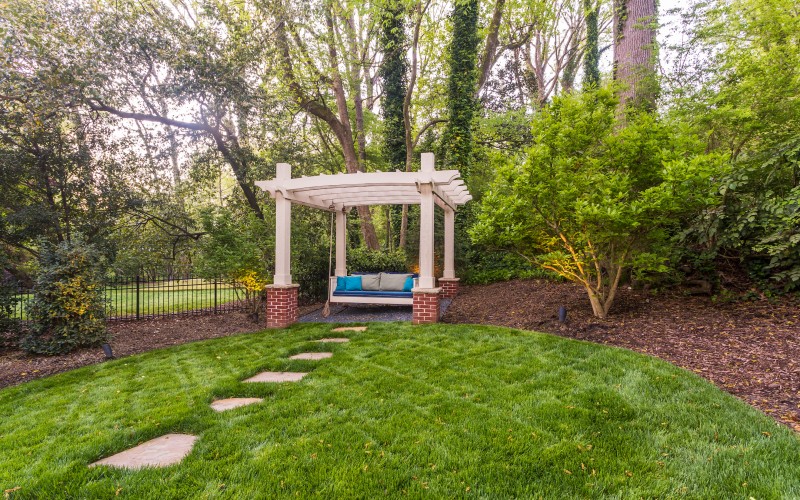 5. Come home to upgraded pathways & walkways.
Arriving home to a space you're proud of is a wonderful feeling. Some of the most basic upgrades you can make to your landscape are improving the surfaces used on your pathways or walkways.
Simply updating with interlocking bricks, natural stone or concrete pavers will not only improve the value of your home, but impress guests when they come to visit too.
6. Extend your living space with a deck or patio.
Decks and patios are the ideal places to host and entertain guests or to find some time to relax and unwind. These spaces are the most popular landscape enhancements for a reason — they're extremely versatile!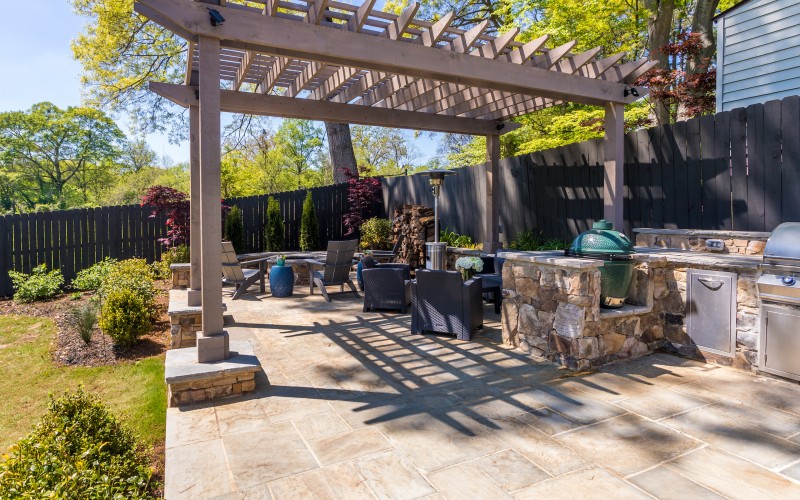 7. Brighten up your landscape with garden beds or planters.
Garden beds are some of the most cost-effective ways to boost front yard curb appeal and add color to backyards. Start with a healthy mix of perennials, shrubs and potentially an ornamental tree or two, and then add some brightness with annuals in the summer and fall!
Another option is raised planters, which are perfect for growing your own veggies!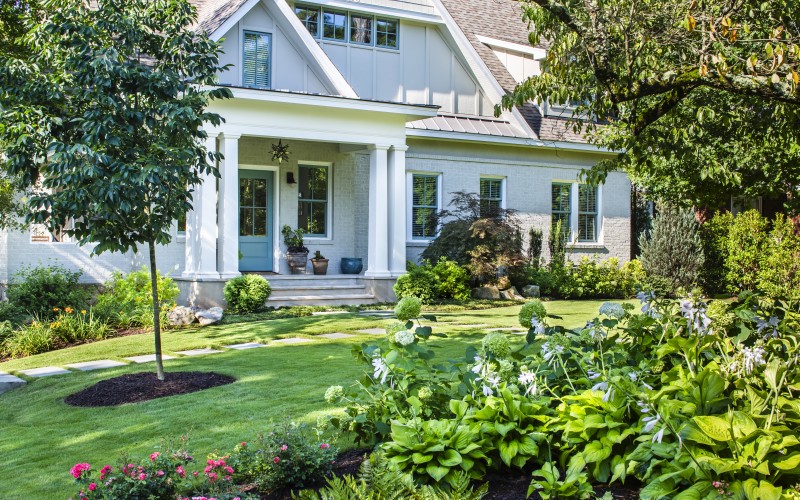 Curious where your budget can go?
No matter what you choose to do, investing in your outdoor spaces can have a huge impact. If you're interested in any of the above enhancements, give us a shout! We'd love to help.