This year, Millennials are expected to pass Baby Boomers as the largest and most influential generation in America. At Plants Creative, we're excited to help this new generation transform their outdoor spaces. But we're quickly realizing that doing the "same old" isn't going to cut it.
Millennial homeowners value thoughtful design, care deeply about the environment, and are looking for new ways to use technology to make life easier. They also want to forge meaningful relationships with the companies and brands they interact with.
These are just a few of the ways this new generation is shaping how our company designs, builds, and maintains landscapes:
An appreciation for more functional design — While the older generations we work with care a lot about aesthetic appeal, this new generation of homeowners are looking to their designers to strike a balance between style, sustainability, and functionality. Instead of boxwoods, hydrangeas, and symmetrical lines, this new generation is looking for unique designs that they'll actually use. Some of the more exciting new elements we've been incorporating include: less focus on turf, more edible plants in the landscape (including herb walls), and a move away from traditional forms of irrigation to smarter irrigation.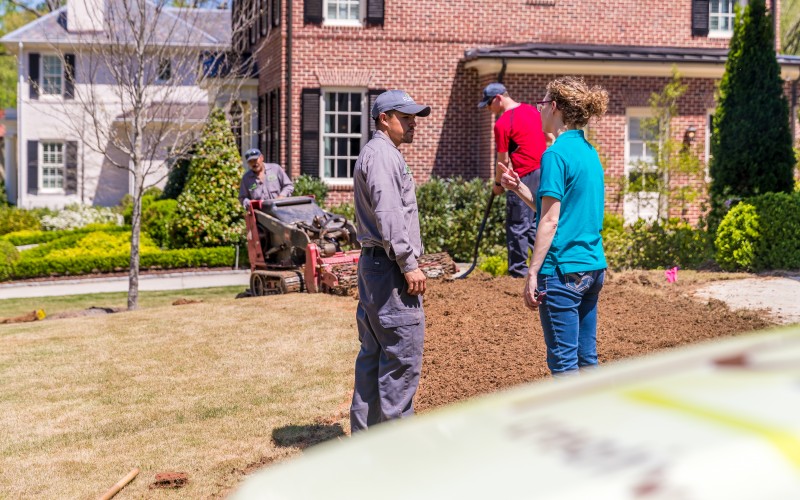 Building relationships and trust — Millennials care about the companies and brands they interact with. And why shouldn't they? Everyone wants to work with people they trust. Many of them are looking to have some sort of relationship, whether that's on social media, over the phone, or in-person. Plants Creative already had an amazing customer experience, but we've taken some steps in the last few years to make it even better. In 2016, we revamped our brand, launched a new website, and started taking our social media presence more seriously. This year, we hired a social media specialist, Joanne. She'll make sure that our brand is well-represented online and that our customers feel engaged with us! Other areas we've created a better customer experience include automated emails for new customers, design questionnaires, and investments into 3D design. In the 4–6 week turnaround for design, our customers are getting weekly emails where they're able to stay engaged with us — and stay excited about their upcoming project!
Caring about the environment & sustainability — Our society is moving towards better preserving the world we live in. When it comes to landscapes, this new generation is demanding more sustainable, environmentally-friendly options. This includes LED lighting, rain gardens, dry creek beds, pollinator gardens, and water reclamation cisterns. And all of these are enhanced by smart technology, such as WiFi-enabled irrigation systems that optimize water usage or lighting controls that help homeowners reduce electricity consumption.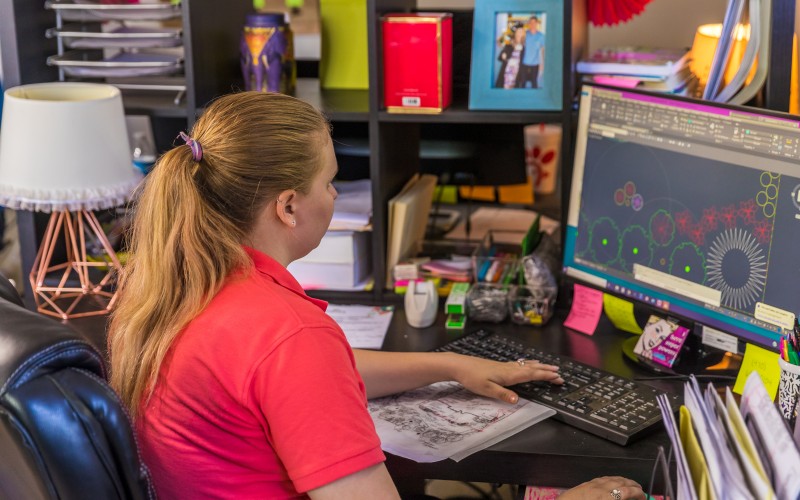 Offering the latest technologies — This new generation of homeowners loves technology that makes their lives easier. This year, we became authorized installers of automowers (think Roomba vacuum cleaners) that mow lawns on preset schedules. We affectionately call them "Billies" because of their lawn grazing habits. With regular mowing by Billies, our property care services shift from a focus on mowing lawns to other tasks like weeds and pruning.
Reducing carbon footprints — Lawns and gardens work hard to clean our air, but traditionally, caring for them has required loud gas-powered tools. Because of our commitment to reducing our impact on the environment, and because we know our customers are also mindful of this, we've invested in commercial grade, battery powered equipment from EGO. These tools are a clean and quiet alternative to traditional gas-powered tools. We also recently designed and outfitted one of our property care trucks with rooftop solar panels to provide power for lithium-ion batteries that run maintenance equipment. (You can read more about it here.)
Millennials are ushering in a new generation of landscape design and property care. Design that puts sustainability, new technology, privacy, and experience at its core. By communicating with and surveying our customers, especially Millennials, we're able to meet expectations. All of this adds up to a tailored approach and a personal touch.