Who said the perfect night has to end?

No one. Especially not with today's landscape lighting options!

Professional landscape lighting sets the night's mood and lets you keep those unforgettable evenings alive as long as you want...and we can help you make it happen.

Here's how!

What is "smart lighting"?
Today's lighting systems take the best parts of new technology and combine them into a "smart" system. Smart lighting is one aspect of a "smart landscape," which you can find out more about here!
Plants Creative Landscapes has partnered with Coastal Source, an industry leader for outdoor lighting and audio systems based in New Jersey.

By "smart," we mean they can think for themselves in a rudimentary way. The controller is connected to WiFi and can be controlled through an app on your phone or tablet. You can preset timers whether you're at home or not. And if you have a photocell attached, your lights will automatically turn on and off when they sense that it's light or dark outside.

Modern landscape lighting is also "low-voltage," meaning it uses much less electricity than its older counterparts. Also, all fixtures are LED, which produce just as much light with less heat — so there's no chance of your pine straw mulch bursting into flames (which has happened to people with older systems!).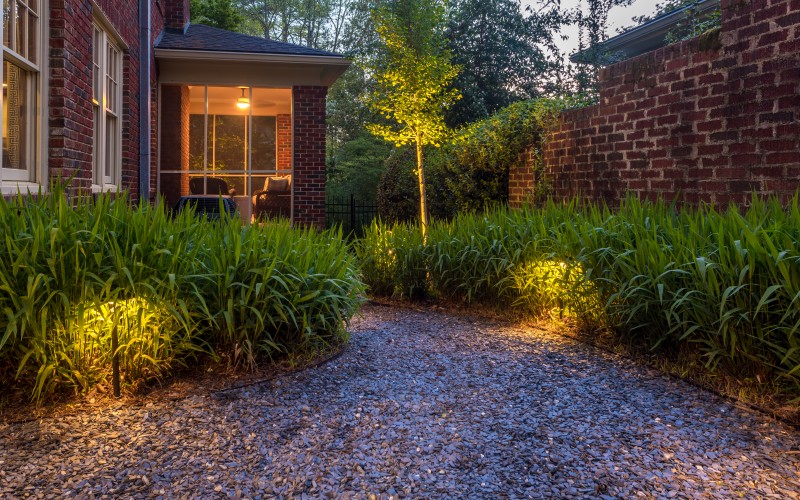 What types of light fixtures are available?
In another blog post, we covered the types of lighting at length! All of these are available with Coastal Source, plus a few extras.
These lights all have different names and all serve a different purpose. If you want to see each type, just head over to Coastal Source's website and scroll through. The photos are beautiful and inspiring and will give you ideas for your own system!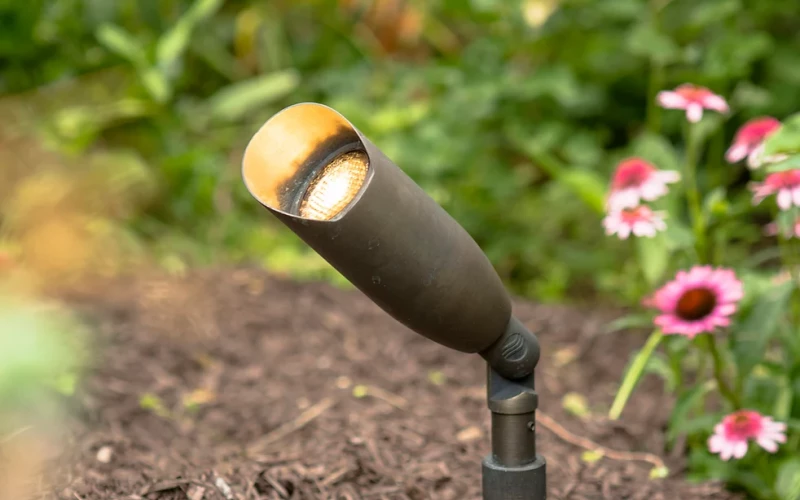 (Shown above: Coastal Source Bullet Lights, Lip Lights, Niche Lights, Path Lights and FLEX Niche Lights.)

Why should I choose a smart lighting system from Coastal Source?
The obvious benefit of adding a landscape lighting system to your property is to make more of your outdoor space available after nightfall. We joke about how you will never want to go back inside, but it's actually true — when your landscape is beautifully and thoughtfully lit, staying outside is worth it!
Some other key reasons are…
It's easy to use! — As we mentioned, you can control everything with the tap of your finger. Transform your garden into a gathering place for friends and family. No need to be limited by daylight. Smart lighting lets you and your loved ones enjoy being outside all night long — without even thinking about turning the lights on.
It will complement and even enhance your landscape. — Two words: curb appeal! Accent key features of your landscape, add subtle step lighting to your front entranceway, or light up the edges of your patio with bullet lights. And as a bonus, your landscape will be much safer to navigate once it's dark out.
It will save you electricity compared to conventional lighting! — Today's low-voltage LED systems use very little power, and with the additional smart features like the ability to sense outdoor lighting conditions, you'll use even less energy.
It's covered with a lifetime warranty — Coastal Source light fixtures are made from solid brass — making them highly reliable and durable. They're also 100% sealed from the elements to keep out moisture, corrosion, debris and bugs. But best of all? They're covered by a lifetime manufacturer's warranty.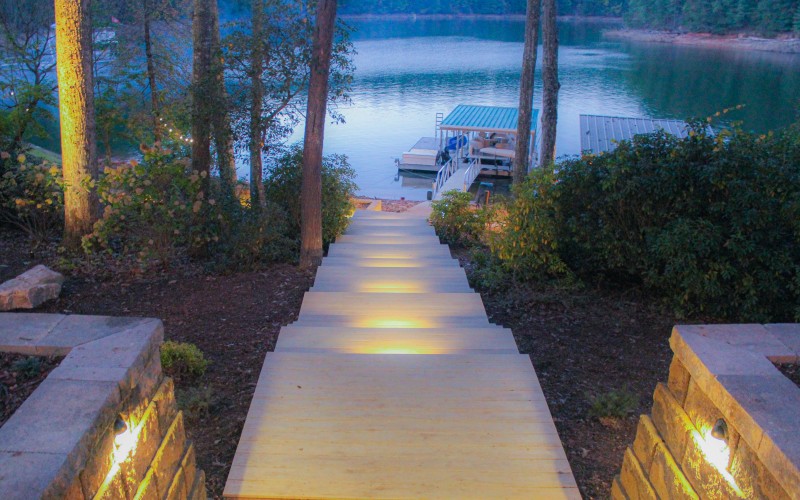 Keep the night going… and going!
Today's smart lighting system sets the night's mood and lets you keep those unforgettable nights alive as long as you want.
If your interest is piqued, just reach out and ask about smart lighting — we'll be glad to help you out, and we can even set up a demo system so you can see it all in action.