You might think winter is a time to let your landscape rest.
And while that's partially true, there are some simple upgrades you can make during the colder months.
These four upgrades are perfect for winter and will make your outdoor space clean, beautiful and ready to enjoy once spring rolls around!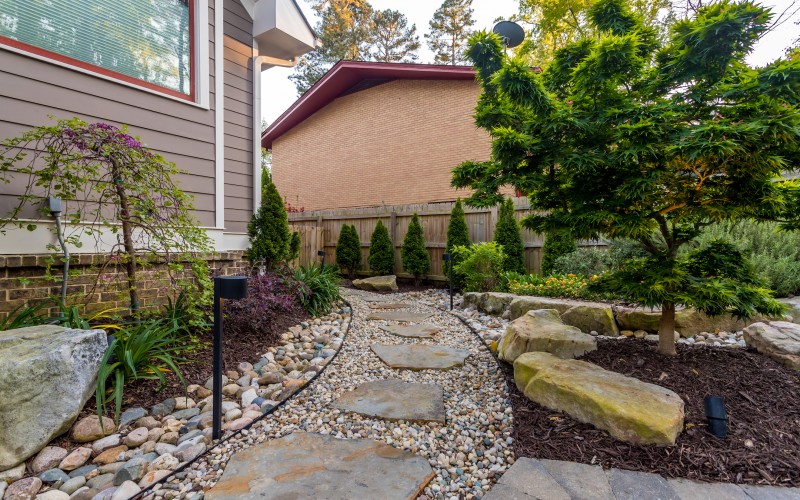 1. Add some trees or shrubs to your garden!
Many people think that planting in the winter is a bad idea. But in Georgia, our milder winter temperatures make the cold months an ideal planting time for most trees and shrubs.
Planting in January or February gives trees and shrubs more time to grow deep roots before the blazing hot summer months!
If you're interested in adding new plantings to your landscape, schedule a time to meet with Melissa, our enhancement manager.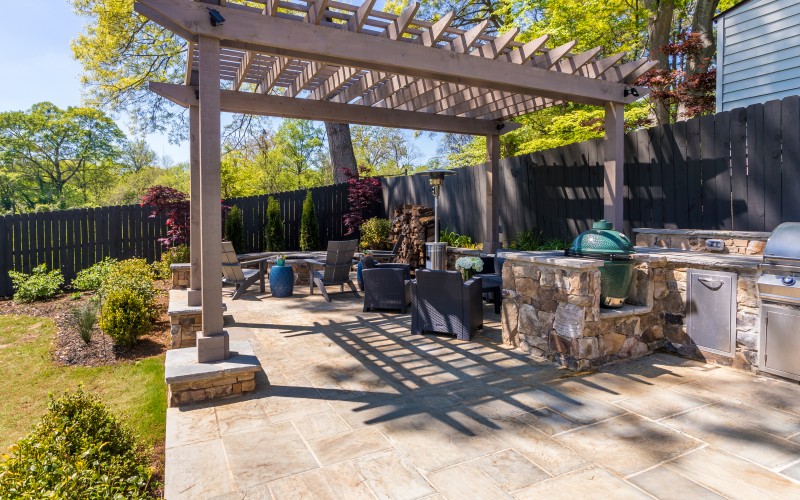 2. Polish your patio and walkways with pressure washing & sealant.
Pressure washing your hardscapes (like patios and walkways) is an important part of maintaining your landscape.
Paired with a coat of sealant, pressure washing regularly can keep your outdoor hardscapes looking great for years to come.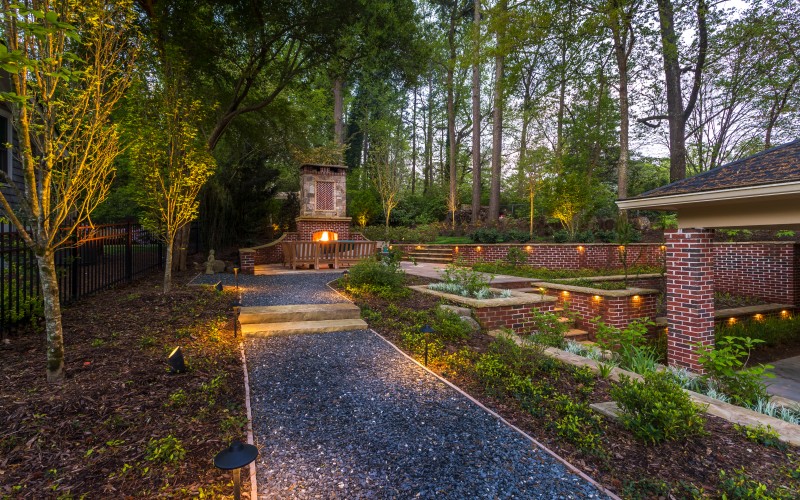 3. Light up your nights & increase safety with outdoor lighting.
With the longer winter nights, adding lighting to your outdoor space can really upgrade the look and feel of your property.
Not only does it make your outdoor space safer, it also means you can spend more time outside, even after dark!
If you're ready to light up your nights, schedule a time to meet with Eric, our lighting and irrigation specialist.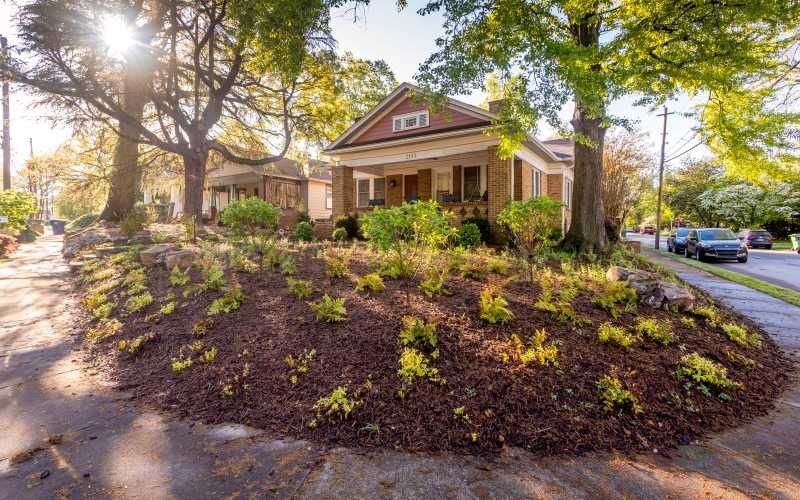 4. Refresh your gardens with a fresh layer of pine straw & mulch!
Now that all the leaves have fallen, it's a great time to replenish your pine straw and/or mulch.
We recommend refreshing pine straw at least every six months and mulch at least once a year. This small enhancement can have a big impact on the health and aesthetic of your landscape!
If you have any questions about these services or would like to discuss a different project with a member of our team, please fill out the form here or call our office at 404-309-7175.
We're looking forward to getting your property ready for spring!