One of the most common questions clients ask me is "How much do you think this is going to cost?"
As a landscape designer, it's my job to listen to and help clients build the landscape of their dreams. The problem is, there are so many variables when it comes to a landscape that it's almost impossible for me to give a ballpark figure or estimated cost without a detailed plan. It doesn't help that many landscape companies offer design for free. That's why, when clients ask me about the cost of landscape design, I like to explain what they get by paying for our design services.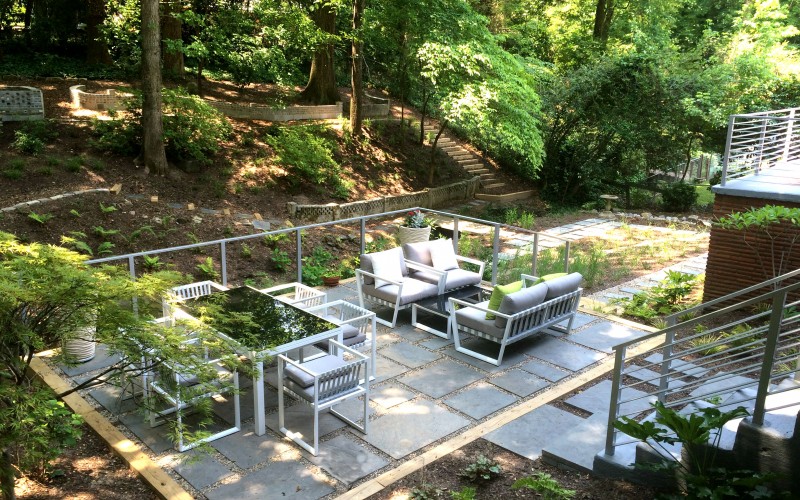 A clear plan: Landscapes can be hard to visualize. When you work with a designer, they'll have listened to your ideas for your outdoor space. They'll then do the visualizing for you. A key value at Plants Creative is empathy — our designers will really try their hardest to look at your yard from your angle and brainstorm with you (instead of for you). When you pay for landscape design, you're getting a plan created by an expert in the field, which also means…

An accurate quote: A professional, in-house design for your landscape helps us give you an accurate estimated cost for your project. Before a design gets drawn out, a comprehensive site audit is done too. This means we're able to avoid surprises, cost overruns, and headaches for our clients. On top of that, you also get...

Quality control: Since our design happens in-house, if a client chooses to work with us, the building and the maintenance can be done by us, too. We're involved from start to finish, meaning the plan will be executed to perfection. Designers will frequently check in on the construction of a landscape, so no details are missed. When you pay for landscape design, you pay for quality. Plus, you'll receive...

Professional designs: Often, the capacity or ability of a designer — and their designs — is based on the education that they've received. These schools will teach their students about nearly every aspect of landscaping, from engineering, to architecture, construction, stonemasonry, carpentry, pools, grading, drainage and irrigation. Landscape architects go through a rigorous certification process to be registered with the city in which they work — this way, they can "stamp" plans and have them submitted to the city. All of the designers at Plants Creative have a degree related to landscape design or landscape architecture. And when you work with us, you'll have...

A single point of contact: The major benefit of paying for landscape design is to have someone involved from the start of the project to the very end. When you work with Plants Creative, our designers work with you to finalize everything and make sure you have the right permits in place.

I believe that when it comes to landscaping — and doing business, in general — transparency is key. At Plants Creative, we strive to make as much information available to our clients as possible before they agree to work with us. One of the first things we send to clients after meeting with them for the first time is examples of our work so they know exactly what they're signing up for. Landscaping is an investment, and paying for design helps secure the return you're going to get on a landscape. Careful planning and design ensure that a landscape will retain its value for years and years to come.