It can be hard to know whether something is good or bad for the environment, especially when it comes to your landscape.
Sustainability is top of mind for many of us these days, and as a landscape company, we wanted to play our part in caring for the earth for future generations. One of the ways we started was by installing solar panels on our trucks and switching to battery-powered electric tools — to save you money while helping save the planet.
Here are a few additional ways you can reduce your carbon footprint by partnering with us!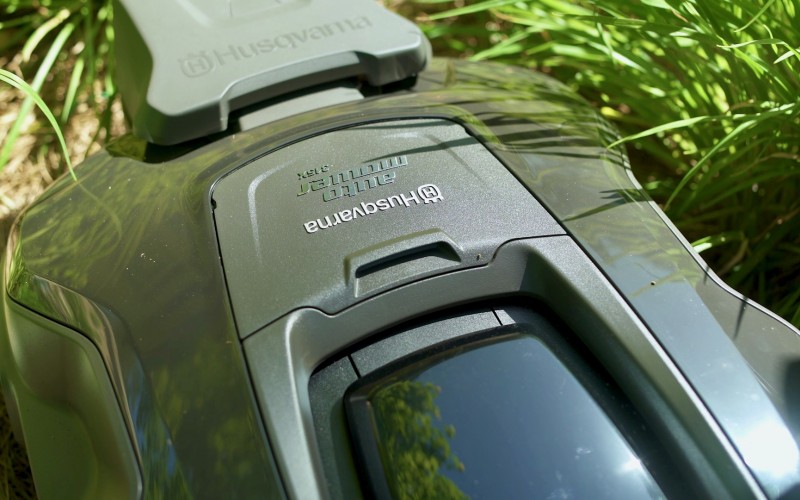 Prevent noise pollution and gas emissions with Billy the Automower.
A gas lawnmower, especially an older model, can pump as much pollution into the atmosphere as three cars… and the roar of its engine can really disrupt a quiet Saturday afternoon.
By installing a Husqvarna Automower — we call ours "Billy" — on your property, you can reduce noise pollution. It's substantially quieter than a regular gas or electric push-mower.
Automowers are real energy-savers, too. The charging station connects to a transformer that plugs right into your regular wall socket and uses about the same amount of energy as a standard incandescent light bulb — with zero gas emissions.
As an added benefit, these hard-working little mowers improve your lawn's health without impacting the environment. The small trimmings left behind from daily mowing fertilize your lawn naturally, minimizing the need to use harmful chemicals. Regular use of herbicides has been proven to stay in the soil for long periods of time, causing soil and water contamination, and a negative impact on the environment.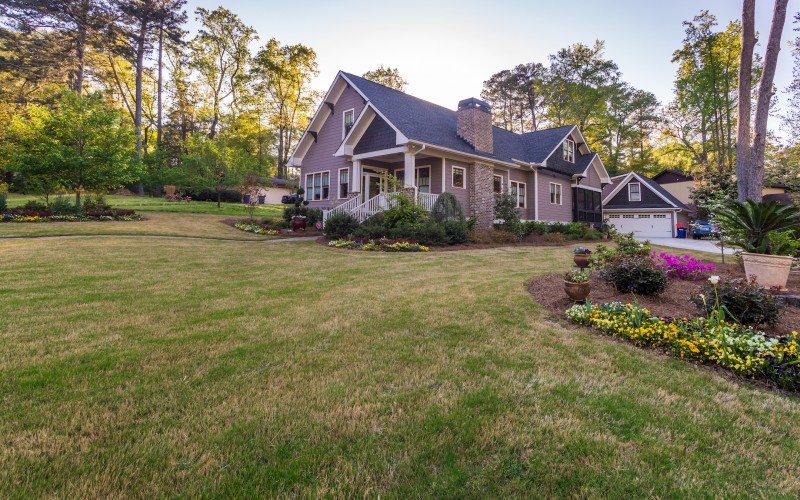 Save your plants and the planet with a Smart Irrigation system.
Water is a precious resource, and in many parts of the country, it's in short supply.
So it makes environmental and economic sense to invest in systems — like our Smart Irrigation systems — that use technology to monitor weather conditions so you never waste a single drop.
We've teamed up with Weathermatic, a company that leads the pack in smart technology. Their clean-water initiatives not only provide a positive impact on the communities they serve...they can save you up to 35% on your water bills!
And when you partner with us — and Weathermatic — you're helping developing countries get access to clean drinking water. So while you're saving money, you're also helping fund new water projects to deliver clean water to those who need it the most.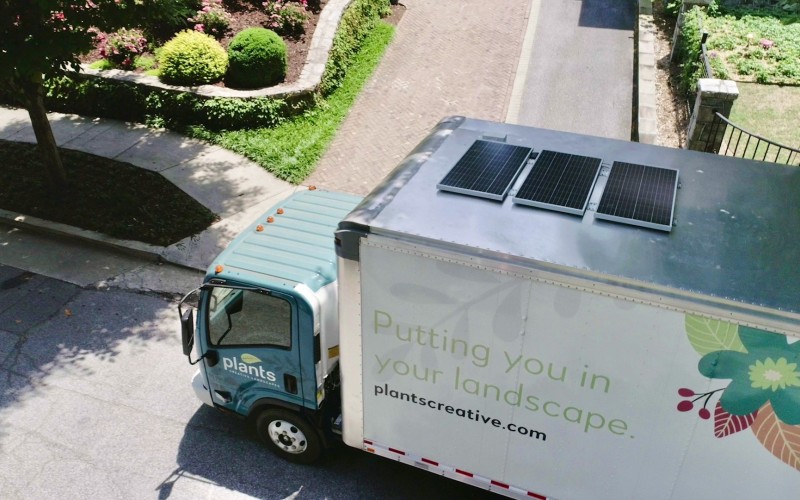 Together we can create real, lasting change!
There are many ways to make your landscape sustainable and reduce your carbon footprint. It's up to us to help preserve this precious world — not only for ourselves but for our grandchildren and their grandchildren. Here are just a few:
Switching to electric-powered equipment lets you care for your lawn and gardens with zero carbon emissions. So you can have a beautiful tended yard without sacrificing the environment.
Native plants are suited to the demands of their environment. Using them in your landscape design saves water, reduces the use of pesticides and supports the local ecology.
Proper maintenance of your lawn and garden beds — including things like mulching, dethatching, aeration and overseeding — can keep them healthy and water-efficient.
Using self-charging solar lights to light your landscape, and make sure you're using yellow, warm-hued LED's so you don't disturb the wildlife.
Being able to harness the power of the sun and create renewable energy inspired us to install solar panels on some of our trucks — and we hope we've inspired you to add some "green technology" to your landscape maintenance plans.
If you'd like some help making your landscape more sustainable, give us a shout. We're always looking for ways we can serve you while using technology to support our environment.