We have some really big news that I'm excited to share!
2020, despite its many challenges, has been a year to celebrate at Plants Creative. Our company turned 15 years old in June, and to celebrate this milestone, we created some special themes to launch new initiatives and community giving campaigns. Here is a quick recap:

Innovation: launched Hydrate, our irrigation division that focuses on water (and financial) savings through smart technology. We also reconfirmed our commitment to automowers and battery-powered maintenance equipment.
Appreciation: designed opportunities to celebrate trade partners, our team, and our customers. We had a blast creating and delivering eco-pots for Mother's Day and we also gave away a limited edition Husqvarna automower for Father's Day!
Community: created contests to provide financial support for non-profit organizations that are important to us. Community also gave us the perfect opportunity to launch our NeighborGood Program, which provides free maintenance services for people with financial hardships and/or medical emergencies.
This brings us to my big announcement…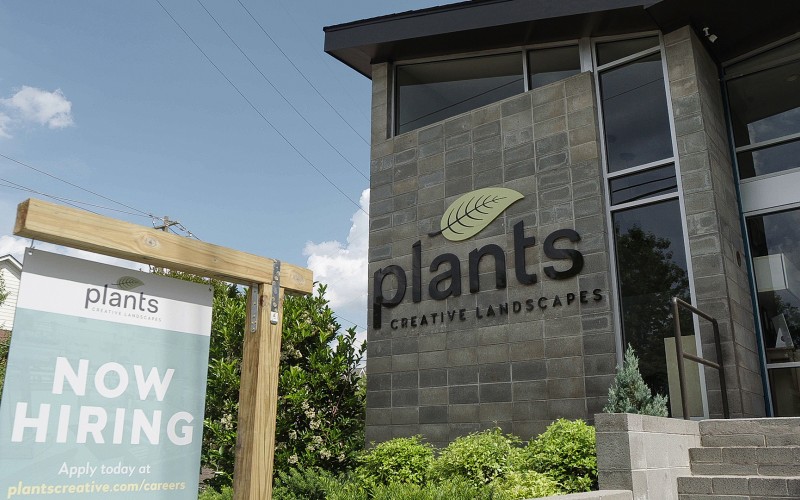 We're wrapping up our year with the theme of Alignment, which supports the bold decisions we've been making to continue advancing our purpose and expanding our reach into new communities:
We sold our Decatur office. Our last day at this location is Wednesday, December 2nd. We're not going far: we've consolidated operations into another location 3 miles up the road.
We are opening a second location in North Georgia in spring 2021. I hope you will join us in Blue Ridge for our grand opening event!
Here's a quick video!
Saying goodbye to an amazing space that we constructed in 2012 will be difficult. However, consolidating into one location that offers more space allows us to continue growing our services in the Decatur and Atlanta communities. We are also tremendously excited to be expanding into Blue Ridge, offering our full mix of landscape services in the north Georgia mountains.
In this season of giving and taking time to reflect on the goodness in our lives, I offer genuine gratitude for our customers and team.
We are thrilled to be on this journey with you! We look forward to sharing more updates over the next few weeks and months on some other big things we're working on!