When I started Plants Creative, I knew I wanted to do things a little differently. One of the best decisions I made early on was choosing to build our main office in the core of our city.
Having an office downtown has many advantages. For one, Decatur enthusiastically supports small businesses, and over the years, we've been able to benefit from the relationships we've formed with other local businesses. And of course, there are lots of spaces that foster community and creativity — which we highly value.
The team and I love Decatur, and these are some of the ways we like to show it:
Serving our city — The City of Decatur has entrusted us to look after a couple of different parks, as well as the main downtown square. This is a privilege we don't take lightly.
The East Decatur Greenway — Recently, Plants Creative was privileged to work with the people behind the East Decatur Greenway, a project that took the property an old gas station was on and converted it into a green space for public use! Our team contributed landscape design for the project, which included planting a rain garden and fields of wildflowers for pollinators. We're excited to start working on phase two of this project in the coming year… more details to come!
Global Growers' "A Meaningful Feast" Dinner Party — Every year this organization hosts an extravagant dinner party with proceeds benefiting their mission of creating access to healthy, sustainably-grown food and also preparing farmers to be competitive in their local marketplace. We are proud to provide financial contributions to this special event.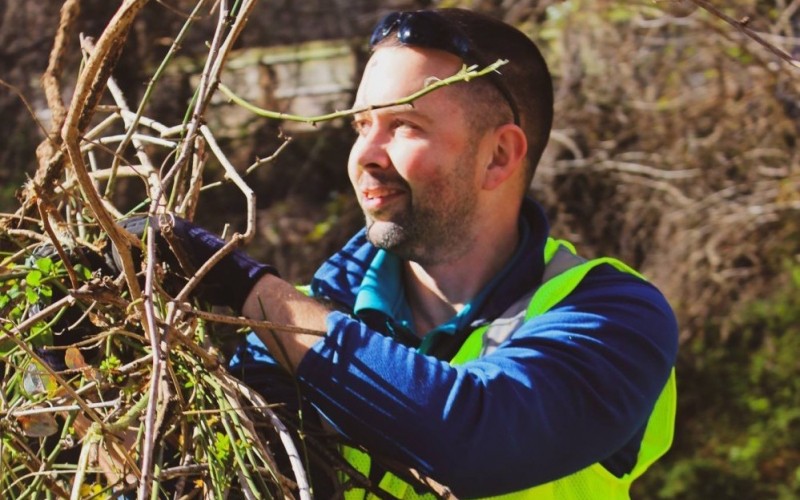 As a brand that prides itself on building meaningful relationships with our customers, gratitude is one of our key characteristics. We're grateful for the opportunities we're given and because of that, we're motivated to give back.
How does your business give back to your community?