Pam Dooley, Plants Creative's owner and a member of the National Association of Landscape Professionals, participated in Renewal & Remembrance at Arlington National Cemetery on Monday, July 16, 2018. This marks the 21st year that industry professionals have worked to help care for this national burial ground that serves as the final resting spot for more than 400,000 military service men and women and their spouses.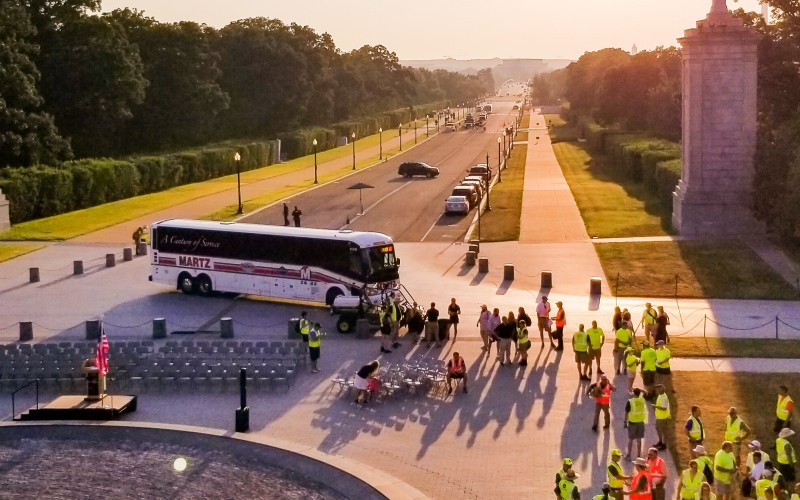 Every July, hundreds of landscape and lawn care professionals come from across the nation to Arlington National Cemetery to participate in Renewal & Remembrance which is organized by the National Association of Landscape Professionals. They volunteer their time mulching, upgrading sprinklers, cabling and installing lightning protection for the trees, pruning, planting, liming and aerating the soil.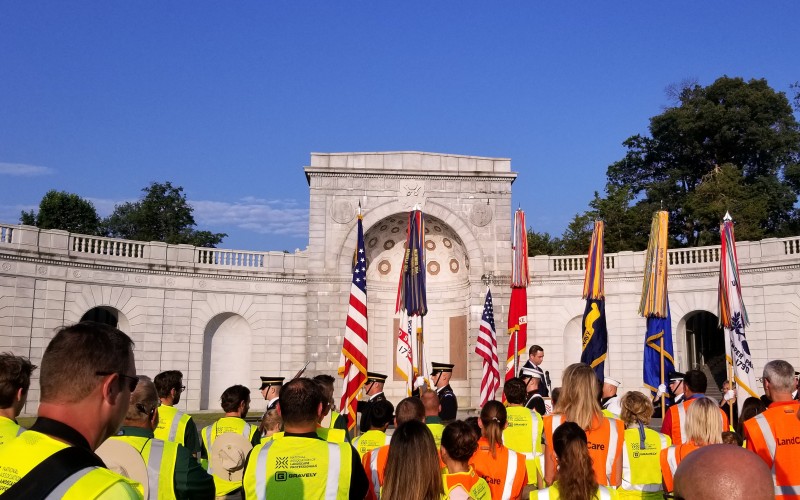 "It is both emotional and humbling to join forces with 550 landscape professionals from across the country in giving back to those who served so that we are free to pursue our dreams," says Pam. "This year's event was especially meaningful because the opening ceremony was held at The Women in Military Service for America Memorial and the keynote speaker was Lieutenant Colonel (retired) Priscilla Quackenbush. In her role at Walter Reed Medical Center, she was responsible for coordinating placement of incoming casualties arriving from both Iraq and Afghanistan. She discussed the profound impact trees make on injured soldier's psyche as they are returning from long assignments in arid desert climates. This was my first year participating and I am already looking forward to future opportunities."