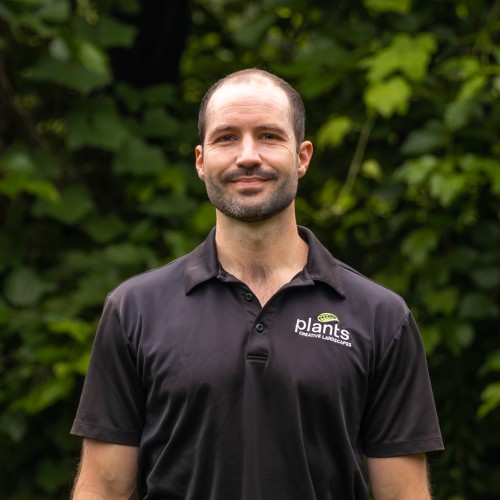 Thomas Wynn
Construction Production Manager
What did you do before you came to Plants Creative?
Before coming to Plants Creative, I did my own design & build landscape work for just over five years. Before that, I worked as a program manager for the Midtown Alliance running their sustainability and transportation programs. I started in the landscaping and horticulture industry when I was 20. There is a nursery in Grant Park that I worked at during my undergrad studies at Georgia State. I've been hooked ever since.
What do you enjoy most about your job?
There are two things I enjoy most about my job. The first is having the opportunity to solve the innumerable challenges faced during the construction process. Second, just being able to work with the team that I have, both in the office and with the crews I've spent so much time with out in the field.
What do you like to do in your spare time?
I travel a lot in my spare time. I hike, play music, and spend a lot of time with my family. I find working a difficult habit to break, so I landscape and do carpentry on the weekends as well.
Thomas' Birthday Charity:
Having access to well-maintained parks can improve the quality of life for anybody from any background. Park Pride would be my choice for a charity to donate to for my birthday.
View Full Team