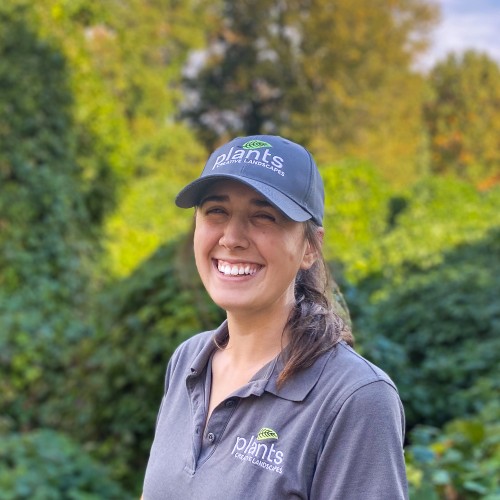 Rose Markham
Property Care Manager
What did you do before you started at Plants Creative?
Before starting at Plants Creative I did sales and natural disaster relief for a company called TreeJob. Most recently we spent a few weeks cleaning up after Hurricane Idalia on the Gulf Coast, and before that I was in Tulsa, OK, working tornado cleanup.
What do you like to do in your spare time?
In my spare time, I like to walk my dogs at the nature preserve, renovate my house, and play in a pickleball league. I've slowly been getting back into horse riding, and I've also been trying to start baking - I'm not great.
If you won the lottery tomorrow, what would you do with your winnings?
If I won the lottery tomorrow (1.76 billion!!) I would buy a farm in northern England that was large enough for my entire family. We would have goats, sheep, and horses. I might open a small garden center/coffee shop in a location where passersby wonder how we even stay afloat, and I'd live a quiet life. I'd do a lot of boring things with my lottery winnings too, like hiring a financial team and investing, etc. …
View Full Team